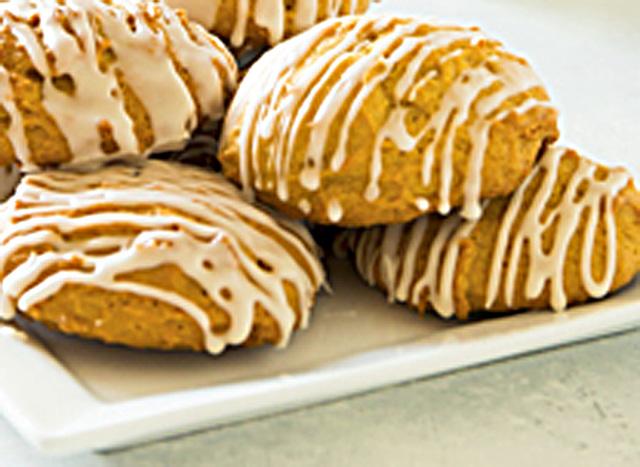 Ingredients
2 1/2 cup All-Purpose Flour
1 tsp Baking Soda
1 tsp Baking Powder
1 tsp Cinnamon
1/2 tsp Nutmeg
1/2 tsp Salt


3/4 cup White Sugar
1/3 cup Veg. Oil
1 large Egg


1 cup Pure Pumpkin Puree
-- OR --

1 cup Bannannas (2 med size)
1 tsp Vanilla Extract
Prep.
Preheat oven to 350 degrees F.
Grease Cookie Sheets.
Directions
In medium bowl, wisk together flour, baking soda, baking powder, cinnamon, nutmeg and salt.
In large bowl, combine sugar and oil. Beat well till smooth.
And egg, and beat well till creamy.
And pumpkin or bannanna and vanilla extract, and beat until smooth.
Add half the flour mixture and mix well, then repeat with the remaining.
Drop on greased cookie sheets using spoons.
Bake at 350 degrees F for 17 minutes or until bottom of cookies turn golden brown.
Remove from cookie sheets to cool on racks.