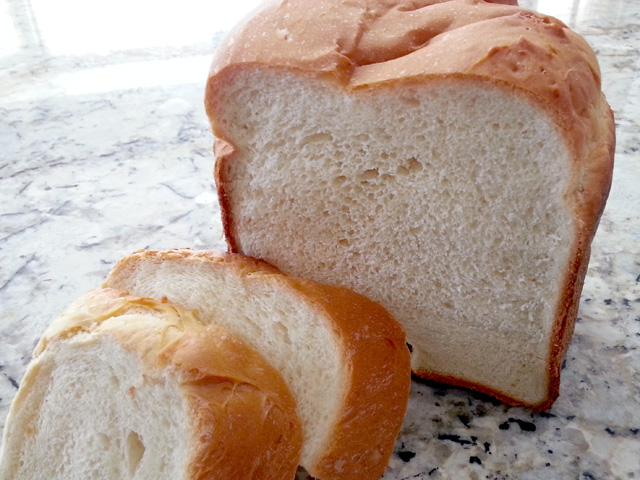 Ingredients
3/4 cup plus 2 tbsp - Buttermilk
1 tbsp - Soft Butter or Margarine
2 cups - White Bread Machine Flour
1 tbsp - White Sugar
3/4 tsp - Salt
1/8 tsp - Baking Soda
2 tsp - Rapid Rise Bread Machine Yeast
2 tsp - Vital Wheat Gluten
Prep.
The buttermilk can be made from powder.
Use 3 tbsp of buttermilk powder to 3/4 cup water.
Ingedients should be room temperature.
Pre-warm the bread machine mixing bowl with warm water.
Directions
This recipe is for bread machines, and these ingedients are for a 1 pound loaf.
Mix all ingredients in the same usual order as per your bread machine instructions. Typically the wet ingredients go in first.
Bake using the bread machine's Basic/Rapid settings. Or whatever the Normal setting is for rapid rise yeast.
Set the crust level to medium.